WordPress is one of the web's leading content management systems (CMS).
This open source software has developed into one of the best website content
management tools in use today.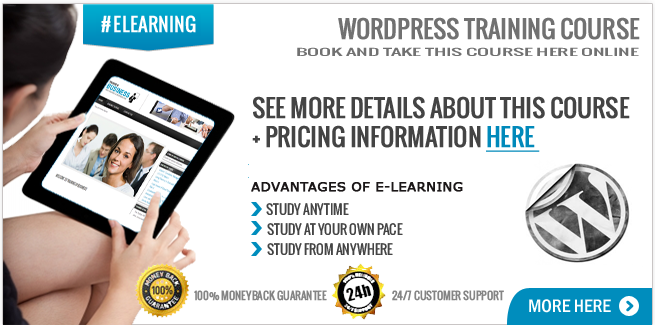 With its easy to understand interface and numerous design themes to choose
from you can develop a professional looking website for your business in a matter of hours.
Wordpress also has a range of plug-ins that will assist you in the online management
and marketing of your website.
With a WordPress training course we will learn about
Setting up WordPress
Selecting a theme
Working with Pages
Working with Posts
Inserting and formatting web content
Working with imagery
WordPress Plugins
Back to the full range of courses here

Contacting Us
If you would like further information about any of our courses,
the please complete our online enquiy form here