You can improve your SAP skills and enhance your on the job performance,
through SAP® Training Programs.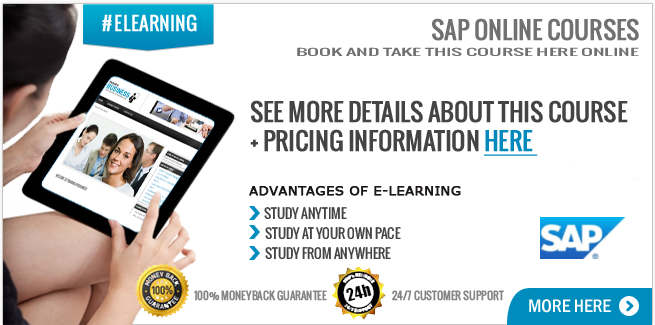 These SAP training programs include SAP Introduction, SAP FI User,
SAP FI Configuration, SAP CO User , SAP CO Configuration, and Case Studies.
These completely online courses are based on ERP ECC 6.0 EHP5 and prepare
participants for SAP ERP 6.0 solution consultant skills in Financial Accounting (FI)
and Managerial Accounting (CO).
This will also prepare participants for the SAP FICO exam.
Back to the full range of courses here

Contacting Us
If you would like further information about any of our courses,
then please complete our online enquiry form here