Cloud Computing is all about providing IT-related services through the internet.
Cloud computing has the potential of significantly increasing – flexibility,
efficiency, and transforming IT and its relationship to the business.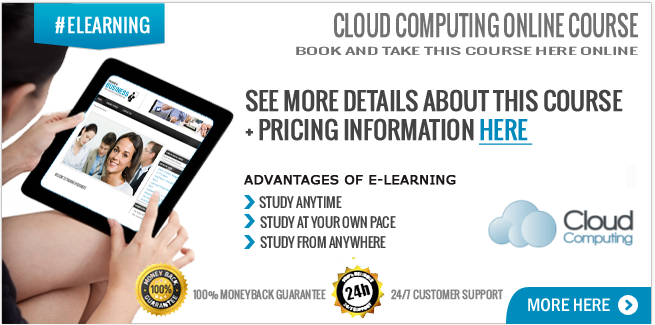 Cloud computing services are broadly divided into three categories:
Infrastructure-as-a-Service (IaaS), Platform-as-a-Service (PaaS) and
Software-as-a-Service (SaaS).
A Cloud Computing certification demonstrates your ability to control and
apply cloud computing resources and applications on projects to potential
global employers.
Back to the full range of courses here:

Contacting Us
If you would like further information about any of our courses,
then please complete our online enquiry form here