This Pinterest course aims to demystify Pinterest and all of its features.
Pinterest has become one of the most powerful and fastest growing
social platforms on the internet today.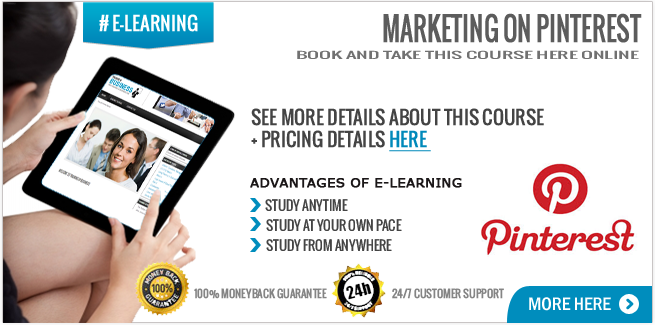 Utilizing it in the right way will allow people and businesses to create
an interested following in a short amount of time.
Basic features are covered including how to set up a new account on the
network followed by a full walk-through showing more advanced features
such as creating a board, how to pin, and why following is important.
At the end of this course, each learner will have the confidence, ability and
knowledge to take their Pinterest accounts and create the sort of network and
influential following they desire.
Course Objectives
Create a Pinterest account
How to be successful on Pinterest
Getting people to follow you
Marketing to your followers
Creating pins and boards
Critical Pinterest fucntionalities
Turning followers into customers
Back to the full range of courses here:

Contacting Us
If you would like further information about any of our courses,
then please complete our online enquiry form here